Our leadership
EPRA is governed by a Board of Directors, who meet at least three times a year to advise and guide EPRA's activities. The Advisory Board acts as a supporting body of the Board of Directors.
Board of Directors
Advisory Board
Annual Reports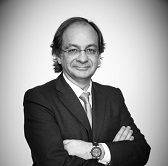 EPRA Chairman, Colonial CEO
Pere Viñolas Serra
Inmobiliaria Colonial
Pere Viñolas is a Graduate and Master in Business Administration (MBA) at ESADE, Barcelona. He's also a graduate in business administration by the University of Barcelona, where he also studied Law. He has the Advanced Studies Diploma by the Universidad Complutense, Madrid. Pere Viñolas has been Head of Research, Chief Financial Officer and Dep. Chief Executive Officer at the Barcelona Stock Exchange. He has also been Chief Executive Officer at Filo, Barcelona, a listed real estate company that went into a successful turnaround. He's been partner and Chief Executive Officer at Riva y Garcia, a Spanish independent investment bank. Member of the Board of Directors of Inmobiliaria Colonial, Societe Fonciere Lyonnaise, Grupo Mecanotubo, Riva y Garcia Investment bank, among others. Pere Viñolas is Chairman of the Barcelona District Council of the Urban Land Institute. He has been Chairman of the Catalan Foundation of Financial Analysts and Vice chairman of the Spanish Institute of Financial Analysts. He's been member of the International Federation of Stock Exchanges and Chairman of the Supervisory Board of the Spanish derivatives market (MEFF). Pere Viñolas is Professor of finance at ESADE, Barcelona. Visiting professor at the Financial Studies Institute, Barcelona. He's been in charge of the Real Estate Chair at ESADE, Barcelona. He's author of different books and articles related to financial and investment analysis.
---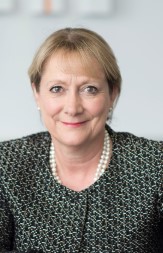 EPRA Vice Chair HR, Grainger CEO
Helen Gordon
Grainger
Helen Gordon is Chief Executive of Grainger plc the UK's largest listed residential landlord. Helen was appointed Chief Executive of Grainger in January 2016 from RBS where she had been Global Head of Real Estate Asset Management since October 2011. Prior to that Helen was Director of Legal and General Property, responsible for the Main Life Fund and c.8 smaller Funds, and Group Property Director of Railtrack and Managing Director of John Laing Developments. Helen has held a number of non-exec positions, Government appointments, and is currently on the Board of Covent Garden Market Authority and was a Trustee for The College of Estate Management for nine years.
---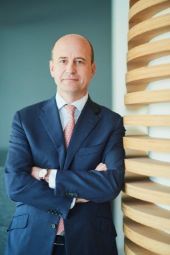 EPRA Vice Chair Finance, Cofinimmo CEO
Jean-Pierre Hanin
Cofinimmo
Jean-Pierre Hanin has a licentiate degree in Law from the KUL (Catholic University of Leuven). He also holds a Master in Tax Management from the Solvay Business School and a LL.M from Georgetown University. He started his career as a business lawyer. He then joined various international groups where he took up financial and management positions, among which Chief Financial Officer and Chief Executive Officer of Lhoist Group, global leader in lime and dolime. More recently, he was Chief Financial Officer then manager of the Building Performance division of the construction materials group Etex. His functions led him to operate in various regions all over the world for over 20 years, and to carry out both consolidation and development activities.
---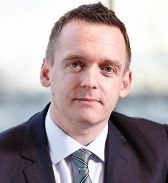 CEO
Mark Allan
Landsec
Mark joined Landsec as Chief Executive Officer in April 2020. He brings extensive knowledge and experience of the property sector combined with strong operational leadership and financial and strategic management skills to the Board. Prior to joining Landsec, Mark was Chief Executive of St. Modwen Properties Plc. Prior to that he was Chief Executive of The Unite Group since 2006. He moved to Unite in 1999 from KPMG and held a number of financial and commercial roles in the business, including Chief Financial Officer from 2003 to 2006. Mark is a qualified Chartered Accountant and a member of the Royal Institution of Chartered Surveyors.
---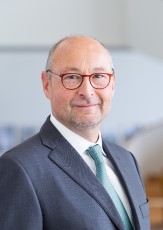 CEO
Rolf Buch
Vonovia
Rolf Buch has been CEO of Vonovia SE since April 2013. After studying mechanical engineering and business management at RWTH Aachen University, he began his career as an assistant to the management at Bertelsmann Distribution GmbH in Gütersloh in 1991. In 1996, he was promoted to managing director of Bertelsmann Services France and became a member of the management board of Arvato AG in 2002. In 2008, he became CEO of Arvato AG and was appointed to the management board of Bertelsmann SE & Co. KGaA. He is a member of the executive board of the German Association of German Housing and Real Estate Companies (GdW), vice president of the German central real estate committee Zentraler Immobilien Ausschuss (ZIA) and the German Association for Housing, Urban and Spatial Development. Rolf Buch is married and has two children.
---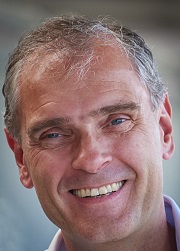 Head of European Property Investments
Robert-Jan Foortse
APG Asset Management
Robert-Jan is the Head of European Property Investments at APG. He joined APG (then ABP) in December 2002. From 2003-2007 he was responsible for all APG's real estate investments in the Asia/Pacific region, both in listed property securities as well as non listed private real estate funds. Robert- Jan gradually transferred responsibilities to the newly formed team in Hong Kong, which allowed him to assume a leading position in the European property team from early 2008. In addition, he is involved in the regional allocation of funds between the US, Europe and Asia/Pacific. Robert-Jan has 30 years of experience in real estate. Before Robert- Jan joined ABP in December 2002, he was Director of Real Estate Corporate Finance at Arthur Andersen. Robert-Jan holds a Masters degree in Financial Economics from the Vrije Universiteit Amsterdam and received a post Masters degree in Real Estate from the Amsterdam School of Real Estate.
---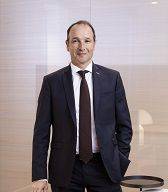 CEO
Jean-Marc Jestin
Klépierre
Prior to his appointment as Chairman of the Executive Board, Jean-Marc Jestin served as Chief Operating Officer and Member of the Klépierre Executive Board since October 18, 2012. Previously, he held various positions in real estate companies. He was notably Chief Financial Officer and then Chief Operating Officer of the pan-European platform Simon Ivanhoe from 1999 to 2007. He then joined Unibail Rodamco's International team, acting as Deputy Chief Investment Officer in charge of acquisitions, sales and M&A transactions. Jean-Marc Jestin started his career in 1991 at Arthur Andersen in an Audit function, where he contributed to the development of the Real Estate Practice. Jean-Marc Jestin, age 48, is a graduate of the HEC Paris business school.
---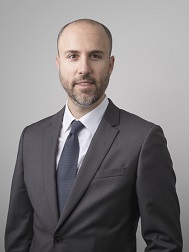 CEO
Beñat Ortega
Gecina
Beñat Ortega, 41 years old and École Centrale Paris alumni took up his position as Chief Executive Officer on April 21, 2021. He joined Klépierre, a leading European listed retail real estate company with a 22 billion euro portfolio, in 2012, and since then he has lead its operational activities. He has and played a key role in its transformation through the portfolio's refocusing around 120 leading shopping malls and an ambitious value creation and cash flow growth strategy. Since 2016, he was a member of the Executive Board, Chief Operating Officer. He previously spent nine years in Paris with the Office teams of the listed group Unibail-Rodamco.
---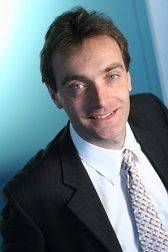 Principal
Simon Robson Brown
Morgan Stanley
Simon Robson Brown joined Morgan Stanley in 2022, prior to that he worked at CBRE Clarion (then ING Clarion) from January 2006 as a Portfolio Manager and Principal of the firm. Prior to this, he was part of the Property Equity Research teams at both UBS (2003-2005) and Citigroup (1999-2003). He qualified as a Chartered Accountant (ICAEW) with PricewaterhouseCoopers in 1999, having graduated from St John's College, Cambridge in 1995.
---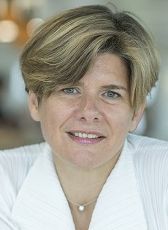 CEO
Isabelle Scemama
AXA Investment Managers - Real Assets
Member of Management Board and Executive Committee of AXA IM - Real Assets. Member of AXA IM Management Board. Isabelle Scemama is Chief Executive Officer of AXA IM - Real Assets and chairs the Management Board and the Executive Committee. Her responsibilities include the definition of AXA IM - Real Assets' strategy and its day-to-day management. Prior to that, Isabelle was responsible for the Funds Group which includes CRE Finance, Infrastructure, Alternatives, Core & Value-Add funds and European Sales. Isabelle joined AXA IM - Real Assets in 2001 to head real estate fund structuring and financing. In 2005, she launched the CRE Loans platform which currently manages mandates of over €10 billion on behalf of AXA insurance companies and more than 40 institutions from 10 different jurisdictions. In 2013, she was appointed to launch the Infrastructure lending platform, an initiative managed on behalf of the AXA Group that aims to invest up to €10 billion in infrastructure loans. In 1995, she joined the real estate financing department where she was responsible for the financing of investors. Isabelle started her career in 1989 at Paribas in the large cap corporate financing department. She has 25 years of experience in financing including 19 years in real estate finance. Isabelle graduated from IEP Paris (Sciences Po) with a degree in Political Science in 1989.
---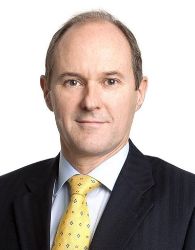 CEO
David Sleath
SEGRO
David has considerable board level experience of listed companies and has extensive knowledge of the real estate, manufacturing and distribution sectors and SEGRO. His financial and general management experience has helped lead the successful design and implementation of SEGRO's strategy during his tenure as Chief Executive. David is a Fellow of the Institute of Chartered Accountants in England and Wales.
---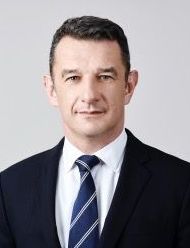 CEO
Jean-Marie Tritant
Unibail-Rodamco-Westfield
Jean-Marie Tritant joined Unibail in 1997 in the Offices Division, initially as Project Manager, then as Asset Manager and Head of Asset Management. He later became General Manager of the Offices Division and then Managing Director Retail France in 2007. In 2012, he was appointed Managing Director Retail and Offices France. He became Chief Operating Officer in April 2013. He is the Group's Chief Executive Officer and Chairman of the Management Board since January 2021. He holds a degree from ESC Dijon (France) and a master's degree from Paris-Sorbonne University (France) in commercial real estate, a qualification recognised by the Royal Institution of Chartered Surveyors.
---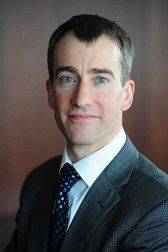 Co-Global CIO, Global Real Estate Securities
James Wilkinson
Blackrock Asset Management
James Wilkinson is BlackRock's Co-Global Chief Investment Officer of the Global Real Estate Securities Group. His 18-year career in investment includes working at Thames River Capital and Henderson Global Investors as a real estate securities fund manager. Prior to this he was a Chartered Surveyor at Healey & Baker. Wilkinson joined EPRA's Advisory Board in 2014 and a year later EPRA's Board of Directors.
---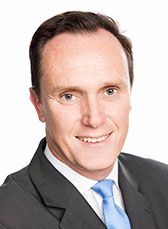 CEO
Dominique Moerenhout
EPRA
Dominique joined EPRA as CEO in 2017, moving from BNP Paribas Real Estate Investment Management where he held the CEO position for Luxembourg and Belgium. After working in a private bank followed by five years as a management consultant on large financial sector projects for KPMG Consulting, he joined Fortis Private Real Estate in 2004, where he was COO for international investment and fund management activities in Luxembourg, Belgium, The Netherlands and Spain until 2011, before moving with the company to the UK. He is a native French and Dutch speaker and fluent in English. He holds a Master in Business Administration from ICHEC Brussels and a European Master in Financial Analysis (CFA) from the Belgian Association of Financial Analysts.
---
---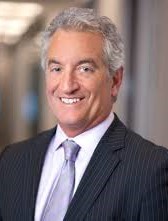 CEO
F. Scott Ball
Citycon
LADS Advisors LLC, founder 2017-2018 Starwood Retail Partners, COO/President Chicago/IL, 2012-2017 Oxford Properties Group Inc, Senior Vice President, Retail Toronto Ontario/Chicago, IL, 2011-2012 Claire's North America, Senior Vice President, Real Estate – Global Construction/Design Chicago, IL, 2009-2011 Blatteis Schnur, CEO/Partner, Los Angeles, CA, 2009-2007 The Mills Corporation, Executive Vice President, Leasing/Asset Management Chevy Chase, MD, 2007-2005 The Rouse Company 2005-1985, various positions, latest Senior Vice President, Asset Management Columbia, MD, 2005-1985
---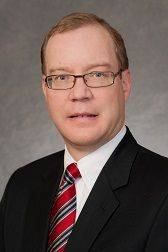 Portfolio Manger
Steve Buller
Fidelity Investments
Steve joined Fidelity in 1992 as an analyst in the High Income group, where he followed a variety of industries, but focused on distressed and bankrupt securities. In 1995, Steve joined Fidelity International Limited, in London, where he was responsible for establishing a credit process for the fixed-income group. In 1997, he returned to Boston in the Equity Group, and assumed the position of portfolio manager of Fidelity Select Environmental Services Portfolio in 1997. In October 1998, he was named portfolio manager of the Fidelity Investment Portfolio. In 2002 he assumed responsibility of all of Fidelity REIT institutional accounts. In 2004, Steve launched Fidelity's Global Property Securities efforts with launch of the Fidelity International Real Estate Fund, and later the FF Global Property Securities Fund. Born in 1967, Steve received a bachelor of arts degree in finance and German literature in 1990 and a master of science degree in finance in 1992, both from the University of Wisconsin.
---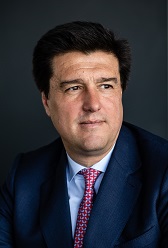 CEO
Ismael Clemente
Merlin Properties
Mr. Clemente is Vice Chairman and CEO of MERLIN Properties and has over 20 years' experience as a real estate professional. He has worked at Garrigues, Bankers Trust REIB, DB Real Estate and RREEF, as Managing Director, involving transactions of approximately €5.0 billion across all property sectors. Mr. Clemente holds superior degrees in Law and in Economics & Business Administration, with a specialisation in Finance, from ICADE (E-3), is a lecturer of the MRE programme at IE Business School and a member of the Spanish Council of the Urban Land Institute (ULI).
---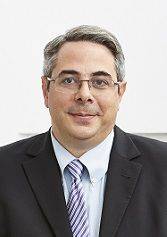 CEO
Olivier Elamine
alstria office REIT
Olivier Elamine is one of the founding members of alstria Office REIT-AG and became CEO of the Company in November 2006. Prior to the founding of alstria, he was a founding Partner of NATIXIS Capital Partners Ltd. (NCP; formerly IXIS Capital Partners) from 2003 to 2006. He participated in more than EUR 6bn of pan-European real estate transactions and led all the acquisition which form today alstria's portfolio. In 2003, Olivier Elamine joined the Real Estate Investment Banking team at CDC IXIS as a Director and was one of the founding members of NATIXIS Capital Partners Ltd. In 1998 Olivier Elamine joined Ernst & Young as a consultant in the real estate industry and from 2000 to 2003 he headed the Sales & Leaseback advisory team.
---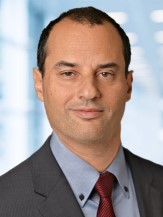 Advisory Board Deputy Chairman
Yakir Gabay
Aroundtown
Advisory Board Deputy Chairman. Mr. Gabay was previously the chairman & managing partner of an investment company which managed over $30 billion of assets, and before that the CEO of the investment banking of Bank Leumi. Mr. Gabay holds an MBA , BA in Accounting/Economics, and CPA.
---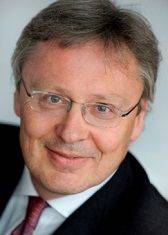 Research Committee Chair, Real Estate Course Director Bayes Business School (formerly Cass)
Alex Moss
Consilia Capital
Alex has been involved in research and transactions in the global listed real estate sector for over 30 years. His career has encompassed award-winning sell side research (BZW), investment banking (CSFB), private equity (Apax Partners Capital), and fund management. He formed AME Capital in 2002, which developed a proprietary database and analytical tool for all listed real estate companies and real estate securities funds globally. This business was sold to Macquarie Securities in 2008, where he stayed for over three years as Head of Global Property Securities Analytics. He formed Consilia Capital, a real estate investment advisory firm, in 2012, and has developed an international institutional client base, as well as publishing regularly in academic journals. Consilia Capital produces a monthly publication, based on the performance of real estate, infrastructure and real asset funds, which features academic papers of interest to practitioners. He is a member of the EPRA Research Committee, the Editorial Advisory Board of the Journal of European Real Estate Research, and was Chairman of the IPF Research Steering Group which sponsored the report on Real Estate Allocations within DC Pension Schemes in the UK. He is an advisor to Investec Asset Management, working with the Multi-Asset team, and is Chairman of the Investment Committee for the Investec GSF Global Real Estate Securities Fund, which he has been involved with since inception. In 2015 he was appointed a Visiting Professor at Henley Business School, University of Reading, and in 2016 he was appointed a Visiting Professor at Cass Business School, City University, London.
---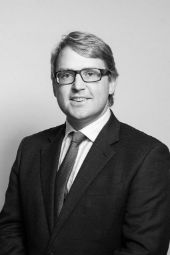 CEO
Jonathan Murphy
Assura
Jonathan Murphy is the CEO of Assura and was previously the Finance Director, having joined the Group in January 2013. Jonathan was previously Finance Director of the fund management business of Brooks Macdonald Group plc, having joined as a result of the acquisition of Braemar Group plc in 2010, where he was Finance Director for four years. Jonathan was previously Managing Director for the property management business of Brooks Macdonald. His earlier career included commercial and strategic roles at Spirit Group and Vodafone. Jonathan qualified as a Chartered Accountant with PricewaterhouseCoopers, holding management roles in both the UK and Asia. Jonathan holds an MBA from IESE, the leading European Business School in Barcelona.
---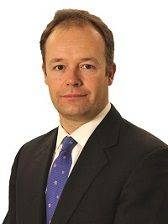 Fund Manager
Marcus Phayre-Mudge
BMO Global Asset Management
Marcus is a fund manager in the property equities team. He joined Thames River Capital (now part of BMO Global Asset Management) in October 2004 from Henderson Global Investors, initially managing the direct property portfolio within TR Property Investment Trust and latterly managing a number of UK and pan-European real estate equity funds, including the Henderson Horizon Pan European Property Securities Fund. Prior to joining Henderson, Marcus was an investment surveyor at Knight Frank and was made an associate partner in the fund management division. He qualified as a chartered surveyor in 1992 and has a BSc (Hons) in Land Management from Reading University.
---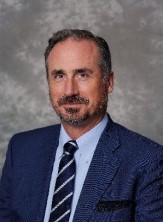 Chairman of EMEA Real Estate, Gaming & Lodging
Struan Robertson
Bank of America Merrill Lynch
Struan joined BofA in mid-2018 following a thirty year career as both a principal and an advisor. Previously, Struan was Chief Investment Officer of Global Student Accommodation (Sydney, Dubai, London) and earlier of Host Hotels & Resorts (Bethesda, MD, USA). He started his career at Morgan Stanley, where he worked nearly 24 years in New York, London, Paris and Tokyo with his last roles being Head of European Real Estate Investing & Advisory and finally Co-Head of Global Real Estate Investment Banking. Struan is a Life Trustee of the ULI and a founding Board Member of EPRA.
---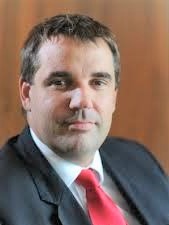 CEO
Bernd Stahli
NSI
Currently, Bernd A. Stahli is Chief Executive Director at NSI NV and Member of the Management Board. Prior to that, he was Head-European Real Estate Research at Merrill Lynch Ltd., Head-Global Real Estate Securities Fund at AEGON NV and Head-European Real Estate at Kempen & Co. NV.
---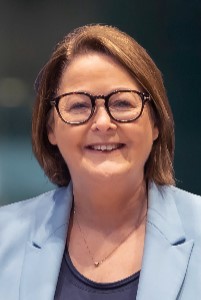 CEO
Margaret Sweeney
Irish Residential Properties REIT Plc (I-RES)
Margaret Sweeney is the Chief Executive Officer and a Board Director of Irish Residential Properties REIT Plc (I-RES). I-RES is the leading provider of quality private residential rental accommodation in Ireland with almost 4,000 homes in communities across Dublin and Cork. I-RES's vision is to be provider of choice for the Irish living sector, known for excellent service and for operating responsibly, minimising its environmental impact and maximising its contribution to the community. I-RES shares are listed on the Main Securities Market of Euronext Dublin. Margaret has wide-ranging board experience, having been a Non-Executive Director of several regulated entities and listed companies, most recently Dalata Hotel Group Plc. A Fellow of Chartered Accountants Ireland and a Chartered Director, she is also the Chair of the Industry Advisory Board and an Adjunct Professor at Dublin City University (DCU) Business School. Margaret is a Past President of Dublin Chamber of Commerce and previously held the position of Chief Executive Officer of daa Plc (Dublin Airport Authority) and Postbank Ireland Ltd. Margaret has a wide range of personal and professional interests, particularly relating to sustainability and the development of women leaders.
---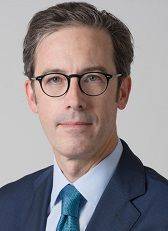 CEO
François Trausch
PIMCO Prime Real Estate
François Trausch joined Allianz in January 2016 as global CEO for Allianz Real Estate. Allianz Real Estate is the global real estate investment and asset manager of Allianz, developing and executing tailored portfolios and investment strategies worldwide for the various insurance companies of the Group. Starting with a direct equity portfolio of ca. EUR 16bn in 2008, Allianz's real estate AUM grew to €50bn as of 31st of December 2016 – across direct and indirect equity investments as well as senior debt financings. Last year Allianz Real Estate invested and financed for close to EUR 6bn. Prior to this position, Francois Trausch was CEO of Asia Pacific for GE Capital Real Estate and also served as President & CEO for GE Capital Real Estate Japan. He held earlier GE leadership roles in Western Europe and France, and had previous assignments in acquisition, risk and asset management. Before joining GE, Francois Trausch worked for Tishman Speyer in New York and Berlin and Goldman Sachs in London. He earned a business degree from ESCP in Paris and an MBA from Harvard Business School. He is a ULI Trustee and member of the ULI Europe executive committee.
---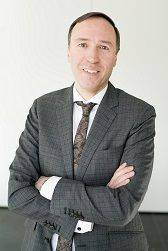 CEO
Joost Uwents
WDP
Joost Uwents joined WDP in 1999 as CFO. Now, he is executive director and CEO since 2010. Together with Tony De Pauw, he forms the WDP executive management team. He is a commercial engineer and holds an MBA. He has ultimate responsibility for financial policy, internal reporting, commercial policy and investor relations. Recently, he became an independent non-executive director of Xior Student Housing.
---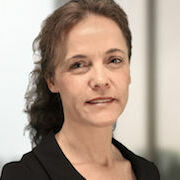 Managing Director, Head of Listed Real Estate
Kim Wright
CPP Investments
Kim leads the Listed Real Estate team. Prior to joining CPP Investments in 2018, she was Global Head of Real Estate Equities Research at UBS. Based in Hong Kong, where she was responsible for formulating and presenting the UBS global real estate view. Kim covered listed real estate for UBS for more than 22 years, leading top-rated real estate equities research teams in Australia, Europe and Asia. Before that, Kim worked in fund management at Armstrong Jones Management Ltd., where she was responsible for managing the company's Property Securities Fund. Kim holds a BComm from the University of Western Sydney, Australia. She is a CFA charterholder.
---