Cities need to become attractive for working people and middle classes again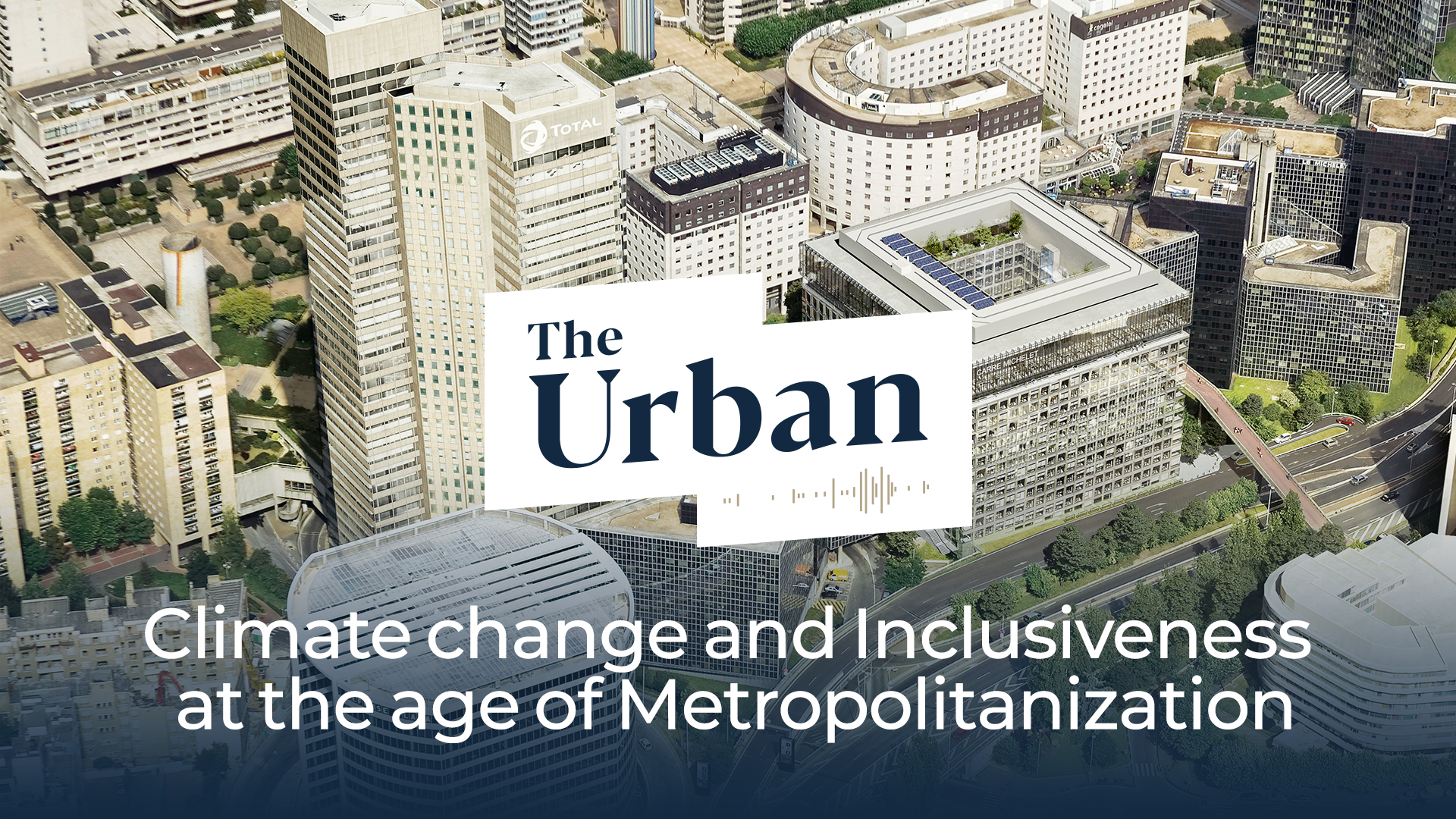 Guest blog post by Méka Brunel, CEO Gecina
By 2050, 70% of the global population will be living in cities. But many city-dwellers feel trapped and hesitate to find new accommodations or jobs. City centres must remain accessible and welcoming, especially for the middle classes, which are an economic driver.
Life is all about movement, and we are in the age of mobility. Job mobility, because we now move from one company to another – and even from employment to self-employment – several times during our career. Personal mobility as we advance through life: student life, domestic and family life, separation, recomposed families, living as a couple once the kids have flown the nest. This flux is part of our basic existence.
As a player in residential property and office space, Gecina is particularly well placed to observe this flexibility. However, we are seeing that it is becoming increasingly difficult to maintain. There are many different barriers. People hesitate to accept an interesting job offer because it is too far from home. Conversely, people are reluctant to leave a home with reasonable rent to move closer to their job in a more expensive district.
Understanding urban tensions
Gentrification is paralysing city centres. Do we want cities where only the very wealthy and low earners, eligible for social housing, can live? While everyone is talking about urban population growth in the near future; this question deserves to be set out clearly. This is particularly relevant since, almost everywhere in the northern hemisphere, more and more protest movements are taking place in many cities. In The Urban, a Gecina's podcast released earlier this summer, we devoted an entire episode to these issues through a discussion with Carlo Ratti, MIT professor and architect, and Jean Jouzel, climatologist and former vice-president of the IPCC.
What population density are we talking about for the future?
After decades of urban sprawl, we are now moving towards dense cities with new city-dwellers installed around highly efficient transportation and services hubs. But for these hubs to remain attractive, everyone must take their share of responsibility. We can already see that, in certain regions such as in Silicon Valley, young urbanites prefer living in less expensive cities where they can find decent accommodation. Our responsibility as a landlord and a REIT is, therefore, to ensure tomorrow's cities are more inclusive and welcoming for the middle classes, which drive the urban economy.
Otherwise, city centres will empty. They will become soul-less shells, 'Potemkin villages' for tourists, and the feeling of exclusion will grow. We will have failed to respond to the climate and social emergency. That's a future that no one wants, and I believe we can avoid it together.
---
Méka Brunel became Gecina's CEO in 2017 having represented Ivanhoé Cambridge on the company's board since 2014. She was Ivanhoé Cambridge's Executive Vice President for Europe since 2009, joining from Eurosic, where she served three years as its CEO. In the preceding decade she held various executive management positions with Simco, which later merged with Gecina. Brunel has an Executive MBA from the HEC business school.