EPRA - INSEAD Executive Programme
Strategy for Listed Real Estate - What Good Looks Like.
Held in partnership with INSEAD, the Executive Programme is a unique, intensive course that covers the latest trends shaping the listed real estate sector, such as thematic investing, e-commerce and logistics, digitalisation and data analytics.
The live-virtual programme will help participants to develop effective business strategies to address challenges as well as identify opportunities for repositioning and future growth, especially in the context of the broader real estate industry.
This programme is an exclusive opportunity open to EPRA members and certification is provided upon completion of all modules.
EDUCATION MODULES
Define the Right Growth Strategy
Data Analytics to Transform Businesses
Repositioning Business Portfolios and Growth Strategy
Supply Chain Management Mastering the 'Last Mile'
KEY BENEFITS
To enhance professional skills in order to develop more effective business strategies to address key challenges in their core markets;
To enable real estate professionals to reposition their business portfolios and define the right growth strategy for their firm, taking advantage of thematic investing;
To equip participants with strategies to master the 'last-mile' and improve their supply chain management;
To help participants use and analyse data in order to make decisions and take advantage of the digital transformation;
Last but not least, a unique opportunity to connect with attendees from across the listed real estate sector. Date & Length
22 - 25 June, 2021
4 half-days (mornings) Programme content
Download the programme brochure to find out more information about the course. Registration
Fill in the registration form to secure your place. For more information, contact education@epra.com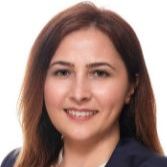 Dilek
Pekdemir
d.pekdemir@epra.com