Understanding the REIT price
An online programme dedicated to understanding the listed real estate market
EPRA is opening registrations for a new online education programme delivered by leading academics from the Bayes Business School (formerly Cass), as well as industry experts, over the course of six weeks, starting in March 2022.
The programme is designed for property and finance professionals working for listed real estate firms, real estate private equity teams and equity/multi asset/property analysts/fund managers who are looking to enhance their knowledge of real estate as an asset class.
This practical course will provide a thorough understanding of the factors driving the valuations of the listed real estate sector, the direct property market and the stock market, explain the reasons behind any disconnect between public and private markets, and explore the specific investment characteristics of listed real estate versus other equities from an asset allocation perspective.
The course is split as follows:
Week 1 - Market Structure
Week 2 - Analysing a listed real estate company
Week 3 - Valuing a listed real estate company
Week 4 - Setting target prices and recommendations
Week 5 - Understanding different shareholders objectives and strategies
Week 6 - Bringing it all together (case studies)
For more information consult the brochure below or contact us at education@epra.com. Dates & fee
The programme will start the week of the 7th of March, 2022 for the fee of GBP 1,500. Programme content
Download the programme brochure with the weekly modules and other relevant information. Pre-register!
Pre-register your interest for the Bayes Real Estate Research Centre online short course.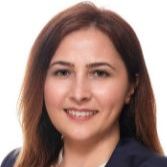 Dilek
Pekdemir
d.pekdemir@epra.com

---
EPRA - INSEAD Executive Programme
Strategy for Listed Real Estate - What Good Looks Like.
Held in partnership with INSEAD, the first Executive Programme took place in June 2021. It was an intensive course that covered the latest trends shaping the listed real estate sector, such as thematic investing, e-commerce and logistics, digitalisation and data analytics. The live-virtual programme was designed to help participants to develop effective business strategies to address challenges as well as identify opportunities for repositioning and future growth, especially in the context of the broader real estate industry.
It was an exclusive opportunity open to EPRA members and certification was provided upon completion of all modules.
Based on the success of this inaugural programme, another edition will be proposed in June 2022. More information below. 2022 edition
The next edition is scheduled for June 2022. For more information, contact education@epra.com. Pre-registration
Pre-register for the 2022 edition by filling up this short form. Programme content
Check the programme brochure from the 2021 edition.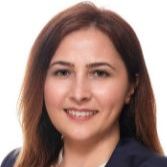 Dilek
Pekdemir
d.pekdemir@epra.com