Join us
There are three categories of membership: Full, Associate and Academic. You can access the terms and conditions of each membership via the application form button.
EPRA is the voice of Europe's listed real estate sector, promoting the best interests of a membership drawn from all areas of the industry and which manages more than EUR 450 billion of assets.
Membership of EPRA means being part of a forward-looking association with the clout to influence the rules and regulations shaping an industry that makes important contributions to the environment, the economy and employment.
EPRA offers direct benefits to companies and their staff. We help you by raising your profile, providing advice, resources and information to improve performance, and organising opportunities for our members to grow their businesses.
Support and Guidance to Members
Advocacy
Engaging with Europe's policy-makers at national, European and international levels

Dialogue with lawmakers, regulators and standardisation bodies on issues affecting the listed real estate sector

Champion of REITs and tax efficiency as an engine for the sector's growth in Europe

Promoting and educating stakeholders on the sector's contribution to jobs, the economy and the environment

Raising and harmonising European industry standards in financial reporting transparency, and sustainability

Six member-led committees shape EPRA's approach on reporting and accounting, regulation, taxation, sustainability and investor relations
Creating Opportunities
An Investor Outreach (IO) programme allowing members to raise their visibility with investors, analysts, consultants and the public

Organising one-on-one meetings with investors at IO events

Profile-raising via EPRA's website, Magazine, social media and other channels

Industry networking and knowledge-sharing events organised throughout the year

The annual member-only EPRA Conference brings together at least 300 C-level executives, including more than 100 investors for three days of high-level plenary sessions, networking and pitching events, and property tours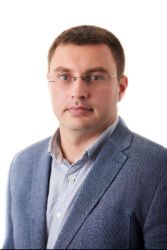 Iskren
Marinov
i.marinov@epra.com
+32 (0) 2 739 10 25